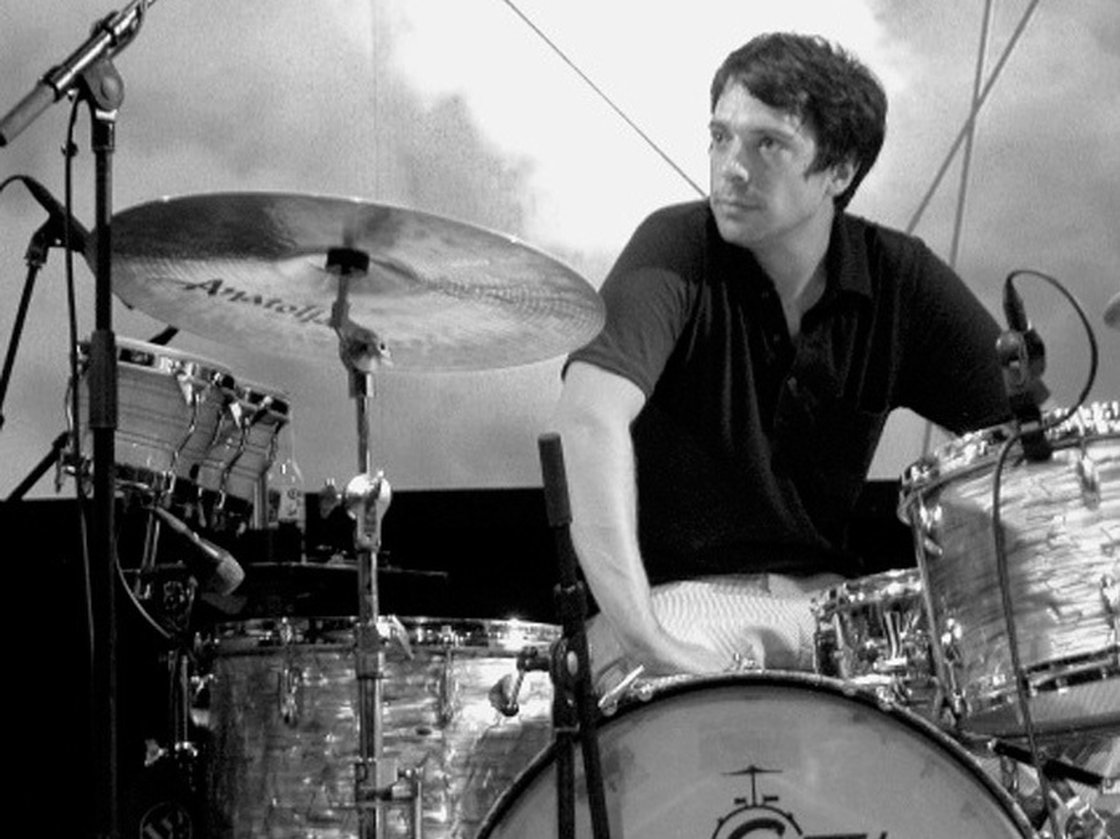 Every Friday, Robin Hilton, one of the writers for NPR music blog All Things Considered, hosts Drum Fill Friday. Once a week, Hilton challenges readers to "Name That Drum Fill," a quiz in which readers listen to five drum fills and try to guess which songs they belong to. While it might seem easy, it's more challenging than you think to match a drum fill to a song when everything but a few seconds of drumming is stripped away. Hilton makes it a little easier with multiple choice answers.
As for which drum fills Hilton decides to include in the weekly quizzes... Sometimes he chooses fills based around a certain theme, such as today's "Top-40 Mix" theme. Sometimes he just picks songs he loves or fills that make him want to air drum.
Every now and then, Hilton mixes things up with a guest quizmaster. Last week, The War On Drugs drummer came up with a killer quiz for "Name That Drum Fill." Even Hilton found the eclectic group of drum fills challenging to match. If you're up for Hall's drum fill challenge, head over to All Things Considered.
By the way, Hilton takes requests! If there's a particular fill or drummer you want to see in a game of "Name that Drum Fill," let him know in the comments section of that Friday's quiz or through Twitter. Be sure to include @allsongs and #drumfillfriday in your Tweet!
Photo of Charlie hall from www.npr.org, courtesy of The War On Drugs.
Recent Posts
Looking to learn a new rhythm for your Djembe? Have you tried the Fanga beat? Fanga is a Lib …

Many seeking their own hand drum or djembe have experienced the magic of drumming and drum circles. …

Roll into a retro vibe with a groovy Lava Lamp Djembe from X8 Drums. It has a unique d …