Celebrations and ceremonies are never as monumental as those that surround the joining of two lives together for "happily ever after." Today, we see all types of wedding ceremonies and receptions, with each event reflecting the unique taste and style of the couple pledging eternal love to each other. Some people choreograph special dances, while others may choose to walk barefoot on a beach or even skydive from above. There are as many different choices for unique weddings these days as there are the families that are created through a simple, "I do," but, the uniting factor in weddings, love and marriage is the circle of tradition that continues to influence even the most modern couples.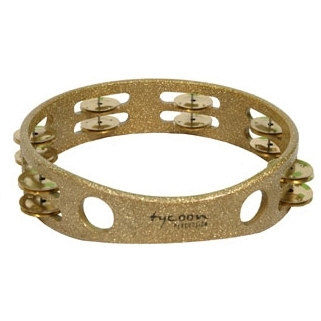 Many of today's traditions of marriage and weddings are evolutions from ancient customs, celebrations and festivals from all cultures, particularly the addition of music and instruments. Within the songs, dances and even the "viral video" performances, each wedding continues the basic traditions that unite us all in love. As drummers, however, we all know there are even more ways to shake things up (pun intended) and incorporate our love for a future spouse, our connection to the past, and our obsession with percussion: the tambourine.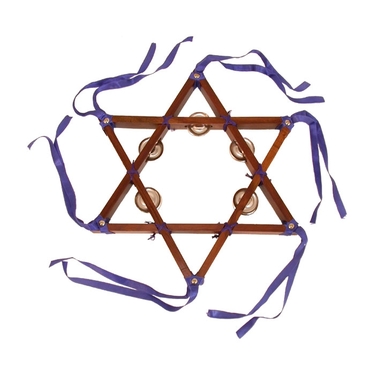 Tambourines are ancient instruments that can be found in just about any culture around the world. These "little drums," are technically frame drums that were initially accessorized with shells, bells or other small percussive devices. The familiar metal jingles (or zils) on tambourines are a more of a modern evolution of the instrument, given the length of time it has been around, yet, the sound of the jingles is timeless. According to historians, in ancient times, tambourines were mainly played by women, a fact that may best be illustrated in the Jewish folktale, "Miriam's Tambourine." As depicted in artifacts from Greece, Middle Eastern and Latin countries, tambourines (and the like) have been seen in the hands of women as they celebrate victories and the blissful events of life.
Incorporating tambourines into a wedding can create lasting memories for everyone, while still giving credit to those far away countries and long-standing traditions that hold us all together.
Ideas for incorporating the tambourine into a wedding or reception:
A wedding tambourine can be the sound that announces the arrival of the couple/bride/groom to the ceremony.
Rings can creatively be placed on a tambourine instead of a pillow, or, the tambourine can be incorporated into a unique wedding bouquet.
Tambourines are great decorations, for both the ceremony and the reception (whether at the end of a pew or on the center of a table, for example).
Instead of tossing rice or bird seed at a couple "for luck," shaking tambourines for the newlyweds implies the same wishes of happiness.
Speeches, toasts and announcements at a wedding reception are much easier to draw attention to with the shake of a tambourine.
Traditions like throwing the bouquet or removing a garter can be enriched through tambourine playing.
The final wishes for a good and happy life as the newlywed couple heads out to a honeymoon are best marked with the sizzle and sass of the tambourine.
Tambourines also make great wedding souvenirs for all guests and special mementos for the wedding party.
Because music is such an integral part of life and love, there is no question as to its influence in weddings, from the ubiquitous "Wedding March," to the first song a couple dances to at a reception. As we honor our own cultural and family traditions, and still wrap ourselves in all things percussion, there can be no mistaking the benefit of incorporating tambourines into any wedding or commitment ceremony.
No matter your own origins or tastes, there is a tambourine for you:
See our full selection of tambourines to inspire your wedding or any other celebration!
Recent Posts
Looking to learn a new rhythm for your Djembe? Have you tried the Fanga beat? Fanga is a Lib …

Many seeking their own hand drum or djembe have experienced the magic of drumming and drum circles. …

Roll into a retro vibe with a groovy Lava Lamp Djembe from X8 Drums. It has a unique d …