Below are some quick but useful tips on starting a drum circle. Good luck!!
1. There is a lot of information already out there on the web about how to start a drum circle. Google it.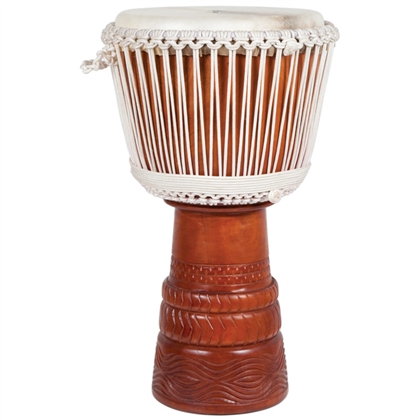 2. Buy a drum - You'll need some sort of hand-drum or percussion instrument in order to start or join in a drum circle. A djembe is a good, reasonably inexpensive and practical choice as a beginner drum, and you may also consider investing in a few small but cheap alternate percussion instruments, such as egg shakers or claves.
2. Advertise - flyers in your local drum stores, used cd stores, used book stores, holistic groceries, massage schools, coffee shops - places where new-age types will hang out.
3. Be patient. It takes time to grow these things. Don't worry if you don't have a lot of people. Get started with just a few and meet once or twice per month. Grow it gradually.
4. Get help. Don't try to do it all on your own. Hold an interest meeting for the first session and get volunteers to help you spread the word and shoulder the responsibility of organizing, advertising, coordinating space, etc.
5. Network with all the other drummers in your area - spend time chatting up the guys working in the drum stores; they'll help you get the word out. Here is an excellent resource in finding and hooking up with other drummers in your area: Drum Circle Meetup.
6. Attend local events and festivals and play outdoors every chance you get. People will ask what you're doing, at which point you can give them more information. Never run out of flyers! I had Kinko's run me little quarter sheet tear off pads. I can leave them on counters in local handouts and easily tear off one to give to anyone interested.
7. Start a Myspace group or a Yahoo group so that you don't have to manage an email list on your own computer. Let it do the work for you.
Always remember to have fun and keep an open invitation to new drummers!
Recent Posts
Before we roll out the new releases this week, we want to congratulate the winner of our free dje …

Before we roll out the new releases this week, we want to congratulate the winner of our free dje …

Before we roll out the new releases this week, we want to congratulate the winner of our free dje …