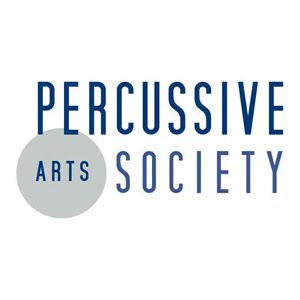 X8 Drums is proud to announce that they have joined PAS as a corporate friend, thereby continuing our commitment to the promotion of percussion music in education and our overall appreciation of music creation.
The Percussive Arts Society is a non-profit organization founded 1961 to promote all things percussion. Today, The Percussive Arts Society, or PAS, has over 7000 members across the United States as well as 19 other countries making it the world's largest organization for percussion education, performance, and appreciation.
PAS is well known in its assistance in developing percussion instruction. The cornerstone of this is the 40 International Drum Rudiments. But the true source of The Percussive Arts Society's power in promoting percussion education and awareness comes from the local chapters. Scattered across the country, these chapters sponsor their own Days of Percussion bringing together performers and educators from their local area. You can find your local chapter and the events it is sponsoring at www.pas.org/PASlocal/Local.aspx.
PAS's Indianapolis headquarters houses a percussion library and museum called the Rhythm! Discovery Center. Inside, there are collections of scores, recorded performances as well as artifacts and drums from different time periods.
The centerpiece of PAS activities on the national level is the Percussive Arts Society International Conference (PASIC). This thirty-five year old conference is an annual event where percussionists from all around the world come together to attend workshops and performances. PASIC also features the International Drum and Percussion Expo where the biggest names in percussion manufacturing and publishing come to exhibit the latest in drums, mallets, sticks, accessories, and music.
This year's PASIC will be held October 31st through November 4th at the Hilton Austin Hotel in Austin, Texas. X8 Drums will be showcasing at the Expo in booth #328 where a huge selection of products and prototypes will be on display for attendees to play or purchase. In addition, the featured 5-hour long PASIC Drum Circle workshop will also be outfitted with X8 Drums djembe drums.
Recent Posts
Before we roll out the new releases this week, we want to congratulate the winner of our free dje …

Before we roll out the new releases this week, we want to congratulate the winner of our free dje …

Here's our top 10 list of gifts for the drummer on your list this holiday season. Each one has be …