Here's our top 10 list of gifts for the drummer on your list this holiday season. Each one has been hand picked by our staff and is in stock and ready to ship from our shop in San Marcos, TX.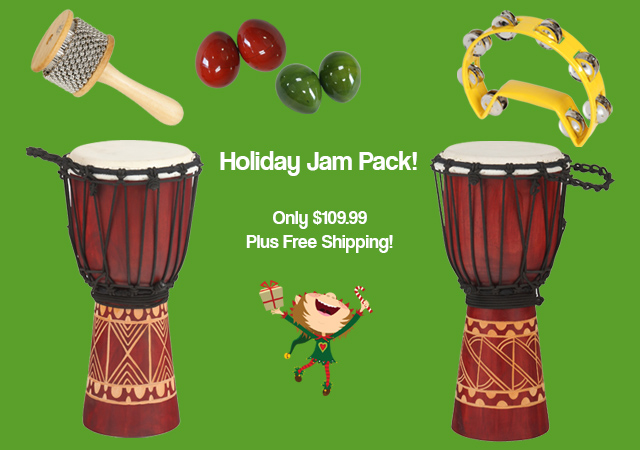 The X8 Drums Holiday Jam Pack is a drum circle in-a-box for 6 players. This is the best bang for your buck!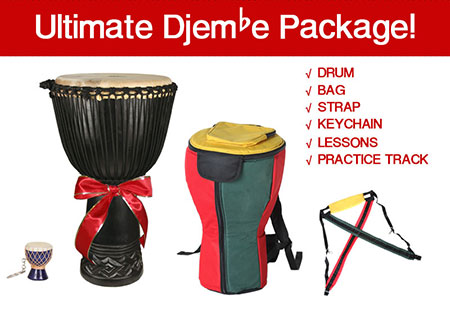 X8 Drums Ultimate Djembe Package: Get an X8 Pro Djembe, Pro Djembe Performance Strap, Digital Djembe Lessons, Practice Track, Djembe Keychain and a Pro Heavy Duty Djembe Bag! Choose from 3 sizes and multiple models.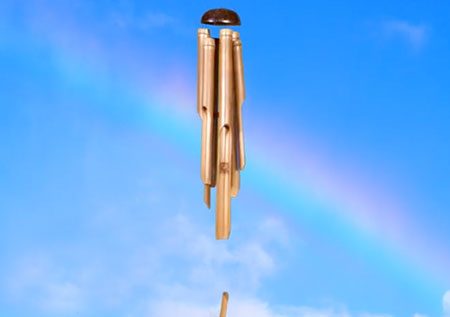 Handmade Wind Chimes with Large Bamboo Tubes, Wooden Deep Tone 53 inch: These extra large bamboo wind chimes are hand made by Balinese artisans. This instrument is beautiful to watch and produces calming tones.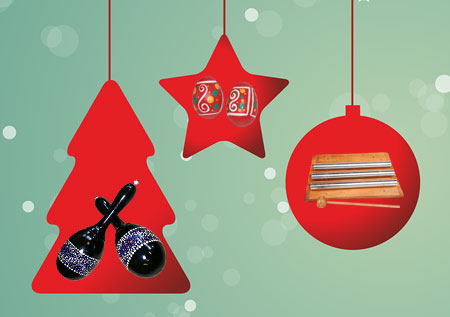 Stocking stuffer gifts for the percussionist on your shopping list. INSTRUMENTS INCLUDED (1) Black Maraca Set (1) 3-bar Energy Chime (1) Hand Painted Wooden Egg Shaker Set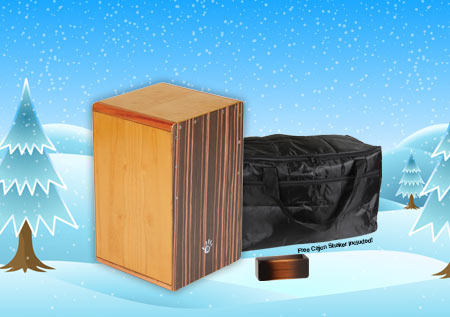 For the percussionist who wants a dynamic, high quality drum for acoustic shows: X8 Drums Booming Bass Snare Cajon, Ebony - Limited Time FREE BAG & Shaker INCLUDED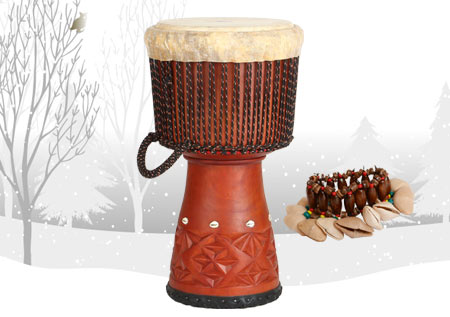 The Seaside Master Series Djembe features cowri seashells embedded in the base of the drum, a rubber tire base to keep your drum stable (and protect floors) and a premium grade, thick goatskin drum head. Comes with a free Canary Ankle Bracelet!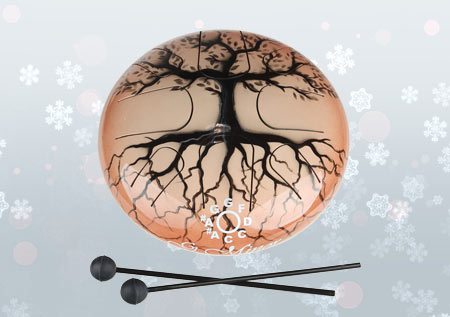 The X8 Drums 8 Note G Minor Tongue Drum features an 11" hardened steel shell with precise laser cut tongues for accurate and consistent tuning.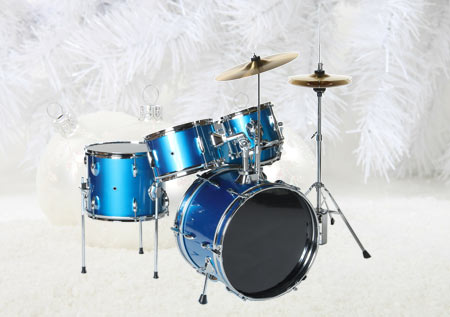 The X8 Drums 5-Piece Junior Drum Set is a great starter drum set for youth drummers over 6 years of age!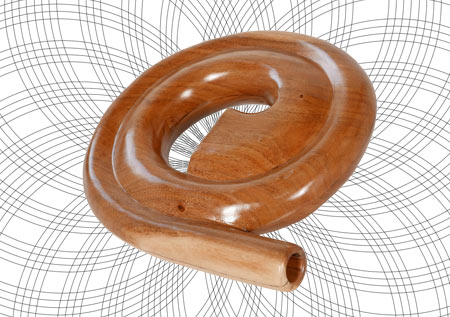 X8 Spiral Didgeridoo: This woodwind musical instrument is known as a didgeridoo and makes a low, droning horn sound when played.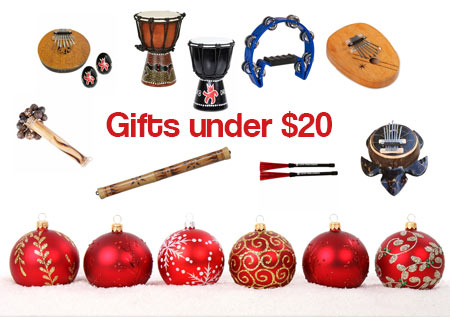 Tons of percussion gifts under $20!
There's More! Shop our entire 2021 Gift Guide for Drummers
Recent Posts
Looking to learn a new rhythm for your Djembe? Have you tried the Fanga beat? Fanga is a Lib …

Many seeking their own hand drum or djembe have experienced the magic of drumming and drum circles. …

Roll into a retro vibe with a groovy Lava Lamp Djembe from X8 Drums. It has a unique d …