I am a service disabled Desert Storm veteran who has worked his way out of severe PTSD using drumming. PTSD and chronic stress has been shown to damage vital parts of the brain which influence cognitive ability, proper chemical & electrical functioning levels in the body, and destabilize our genes. I have spent the last four years in college under a veteran's vocational rehabilitation program studying stress, stress related disorders, and why drumming helps in healing. New brain imaging and genetic research has scientifically proven that rhythm based medicines are not only capable of stabilizing health issues, but also reversing the damage done to the brain by PTSD and chronic stress.
---
I now have started my own company to help others deal with their stress and stress related issues using rhythm and mindfulness meditation. My company, SoulDance LLC, is working to set the new industry standard for stress reversal. My new book on the scientific benefits of using rhythm as a healing tool is out on Amazon. Rhythm Healing: PTSD, Trauma, and Beyond, lays out my research in an understandable way and shows how you can start your own healing group.
My primary drum is a djembe. I have been teaching African style and Freestyle djembe for 15 years. I did 5 years in an Afro-Cuban drum and dance troupe. I have also played my djembe in several bands.
Thank you D.W. (Bill) Moore, RE SoulDance LLC (Click here to visit SoulDance LLC!)
It is so fantastic to see how drumming is helping others heal! Thank you for sharing your story with us!
---
Drummers, tell us why YOU love drumming and drum circles! We'd love to share your story, too!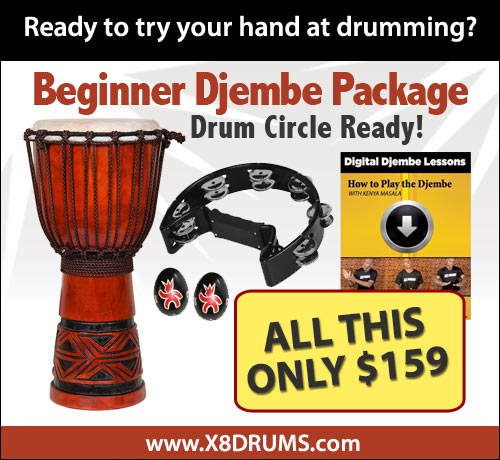 Recent Posts
Before we roll out the new releases this week, we want to congratulate the winner of our free dje …

Before we roll out the new releases this week, we want to congratulate the winner of our free dje …

Before we roll out the new releases this week, we want to congratulate the winner of our free dje …