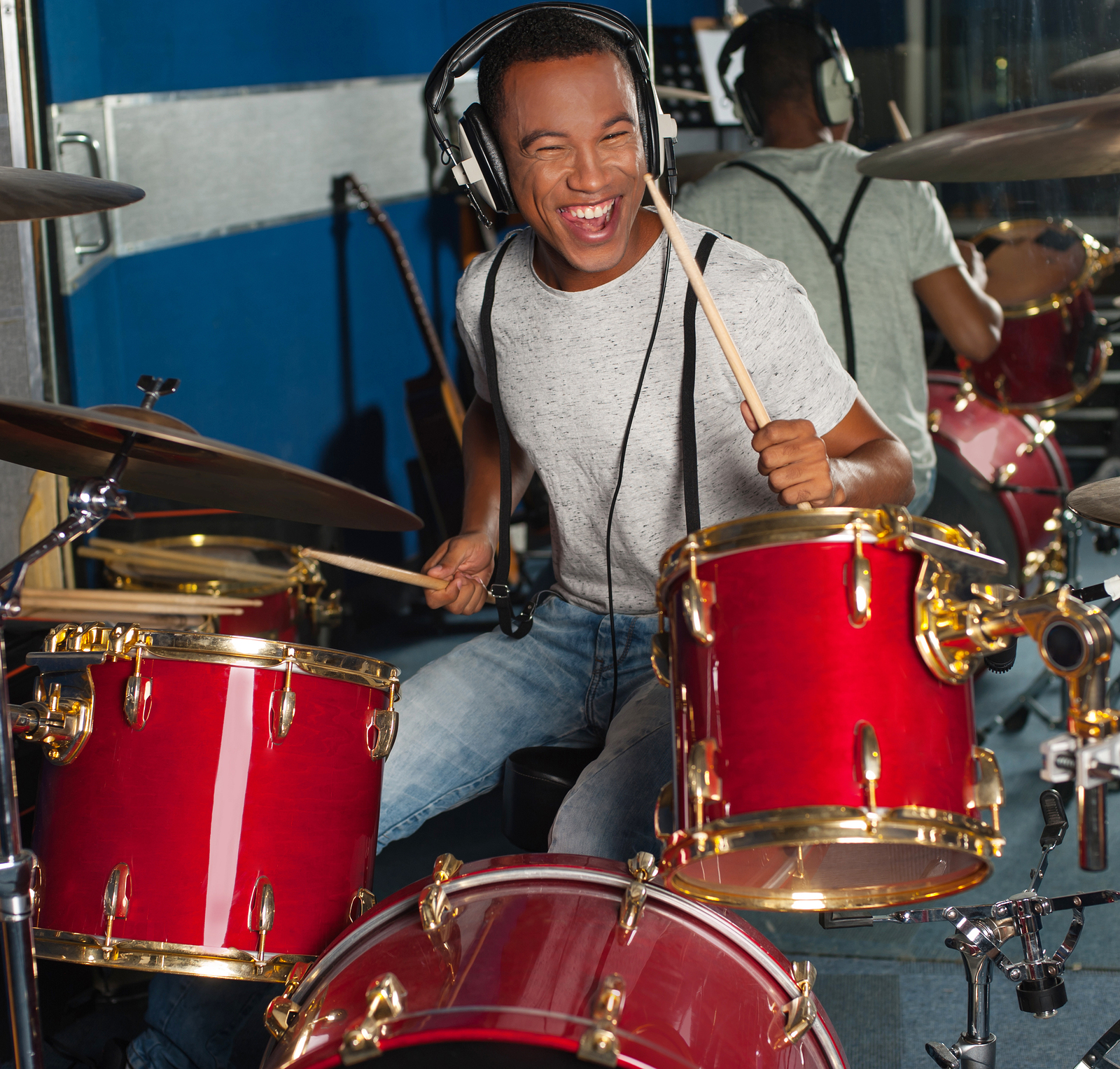 Drumming is loud. It doesn't matter if you have a whole suite of drums on a rack, or just a djembe strapped around your neck. Drumming is loud, and there isn't a whole lot you can do to reduce the volume of your drums and still play like the maniac you are. But, there is a good reason you should be concerned about how loud your drums are: your hearing.
Hearing loss is a documented problem for many drummers and musicians, from Lars Ulrich to Rod Morgenstein, and an estimated 60 percent of Rock and Roll Hall Of Fame inductees. Hearing loss doesn't affect just the hard-hitting rockers in the world; any musician and drummer runs the risk of hearing impairment or damage, including orchestra and marching band members and drum circle participants. Hearing loss for musicians is usually the result of either being exposed to loud sounds for extended periods of time or from short, but very loud exposures. Both of those can happen at any time on a stage, in a studio or while practicing, and for drummers, the risk may be higher than for the other musicians.
Cymbals and snare drums are inherently loud, especially since their purpose is to cut through the sound of the other instruments for rhythmic and emotional effect. That means that a drummer is at ground zero for hearing loss due to the sheer volume needed to play those instruments effectively. Basically, you have to play loud, because you're the drummer. You sit, surrounded by instruments (and, sometimes speakers and amps) that must be played loudly, which means you're exposed to loud sounds constantly, from your own hands. You are doing this to yourself, you crazy drummer, so you need to think about how to protect yourself from… yourself.
Hearing protection has come a long way since the days of cotton wads and cigarette butts (not kidding) as ear plugs. Today, drummers and musicians have an unending supply of options for the ears, including basic ear plugs, molded ear plugs, ear muffs and headphones. Depending on where you drum, what you drum on and the kind of drummer you are, you'll probably use all of them at some point because…
Basic ear plugs are cheap, portable and work well when you're not playing at full volume, practicing or don't otherwise need to have your ears fully tuned to what's going on around you. The spongy material won't cancel out "noise" and it has a very limited range of protection from sound, plus, everything will sound muffled.
Molded ear plugs can be specifically designed to cancel/filter noise while still providing you a full range of sound at a lower volume. These are usually preferred over the basic plugs for comfort and sound reasons.
Ear muffs keep your ears warm and filter out some of the sound around you, and if you use the kind you can find at a hardware store, you can eliminate a lot of the damaging sound from your drums.
Headphones can filter out all of the sound in a room, studio or on a stage, allowing you to hear only what you need to hear to get the job done. Headphones are sometimes frowned upon for taking away the stylish good looks of a drummer, however.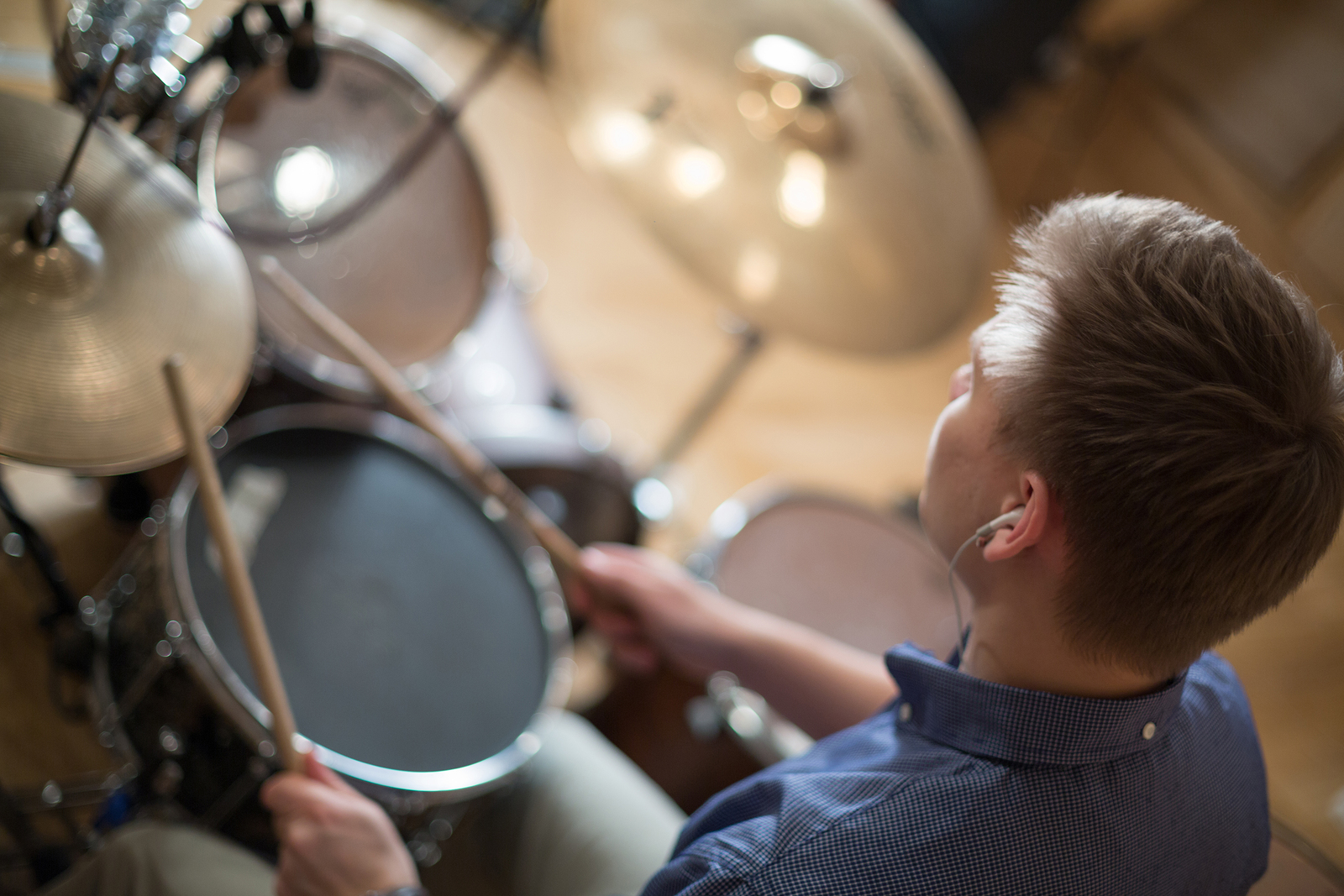 Since hearing loss is irreversible, it's really important that you always keep your ears in mind when you're drumming (or even too close to someone who is drumming). An orchestra can reach sounds at 120 decibels and a rock concert may rise above 150 decibels, but, hearing loss starts when we're exposed to sounds around 85 decibels. Some hand drummers can easily reach that threshold of 85 decibels on a djembe or doumbek, and since none of us play drums for short periods of time, all that volume adds up to the potential for damage.
Drummers may be crazy, but, we're not nutty enough to risk hearing loss.
Recent Posts
Looking to learn a new rhythm for your Djembe? Have you tried the Fanga beat? Fanga is a Lib …

Many seeking their own hand drum or djembe have experienced the magic of drumming and drum circles. …

Roll into a retro vibe with a groovy Lava Lamp Djembe from X8 Drums. It has a unique d …