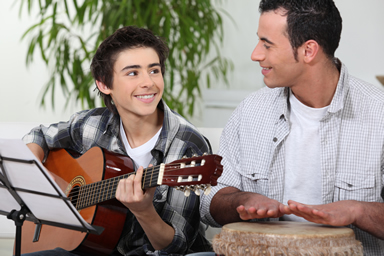 It seems like every week, there are more studies concluded on the benefits of music in our lives. If you take the basic, "music soothes the savage soul" adage to heart, then you already understand just how important it is to have music in our lives. So many things about the mind-body-spirit connection that is shared through music are inspirational and encouraging, and as drummers and musicians, we all experience these "groundbreaking" headlines in our own lives all the time. But, it is really great to have those personal experiences and beliefs vindicated through science.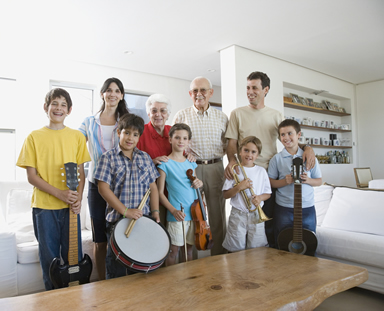 One such study was recently released that indicates children benefit from music or audio therapy after surgery in terms of pain management. The study showed that just by listening to 30 minutes of music or an audio book, kids who had undergone major surgery had a change in their level of pain. It is believed that the therapy interrupts the process of remembering pain, helping to reduce its overall effects. Since children aren't given the same type of pain management protocol as adults due to breathing issues, having a way to reduce pain through listening to music can have a tremendous impact on their healing.
These findings echo another study that was performed on premature infants and the effect of music on their stress and anxiety levels (and the parents' levels!) while being treated in a NICU. With music, the newborns relaxed more, despite a room filled with various machines, bells, buzzers, bright lights and medical staff. Perhaps just as importantly, parents who sang lullabies that were cultural or significant in their own family to their preemie were able to relax more in the same setting, forming bonds with these delicate infants by communicating through song.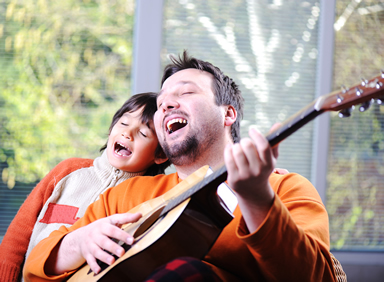 It is same kind of communication through music that is benefitting families with emotionally-neglected children. Another study shows that when a family plays music together, children and parents feel more bonded. Music created pathways for understanding and empathy, as well as a better ability to communicate verbally and non-verbally among the family members. In this study, there was a definite "call and response" method used, just like in drum circles and interactive drumming events, that gave each person the opportunity to have a voice in the music, as well as understand the other person's point of view.
Listening to music causes the body to release endorphins, those "feel good" chemicals that we all know and love. Endorphins naturally counteract pain, and they also encourage bonding in families, as well as with others outside of the family circle. Those connections, alone, are enough to pick up a drum or a guitar in times of physical pain or loneliness. But, there are so many other benefits of music that are just beginning to be verified by science. That's just one more point for the musicians in the world.
With each new study that is released on the benefits of music, we are all given the encouragement to keep following our passion for rhythm and song. Whether we are drumming on a stage, chillin' with our friends or at a weekly drum circle, we are just as much part of the magic as the music itself. Music is nothing without rhythm, and rhythm is the essence of drumming. Therefore, we keep the beat alive, keep that groove, well, groovin', and make the rest of the world feel better in the meantime.
Recent Posts
Before we roll out the new releases this week, we want to congratulate the winner of our free dje …

Before we roll out the new releases this week, we want to congratulate the winner of our free dje …

Here's our top 10 list of gifts for the drummer on your list this holiday season. Each one has be …