Thank You
Thanks for joining the X8 Drums Newsletter. Below are details on the coupon we promised you so have fun shopping and we look forward to providing you to useful and informative content from the world of percussion.
We respect your privacy and will never sell or rent our email list and you can unsubscribe at any time. We also appreciate feedback! Let us know how we can make our newsletter more valuable to you as a percussionist.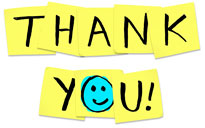 X8 COUPON FOR SUBSCRIBERS!
Just for our new newsletter subscribers, use coupon code X85OFFHH2 to get 5% off any order. If you want to use your coupon code right now, give us a ring and we're happy to help! Call toll free 800-771-9645.
---
X8 Drums News Alerts
If you want to receive alerts as soon as we publish new content to our blog, sign up for our news alerts below. We offer two ways to get news; (1) The X8 Newsletter which is published once a month and (2) X8 Alerts where you receive an email notice when we have published new content to our website. We typically give a rundown of the best blog content in each monthly newsletter, but sometimes there is too much to list so we pick the most popular topics to feature in the newsletter. If you want to read every single piece of X8 News and promotions, subscribe to our Alerts below.
Our newsletter service is powered by Google's feedburner service. This allows you to control the frequency of the emails you receive and you can unsubscribe at any time.