Get Your X8 Drum Circle T-Shirt!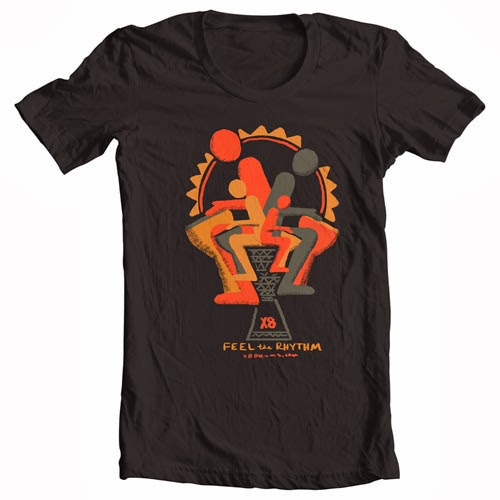 Share with us why you drum and why you participate in drum circles? What benefits do you get from the activity? What is your favorite part of the drum jam? What drum do you play? Is there a story behind your instrument? Why should others consider drumming?
We want to build up our community blog with stories about you, your drums or instruments, your experiences with drumming, your thoughts on the Jams and anything else you can think of!
This is a great opportunity to spread the word about drumming within the Austin community and around the Internet – we want to get the whole world drumming!
By sharing your story via written content, video or interview, you will qualify for a free X8 Drum Circle T-Shirt!
Requirements:
Written Content: Must be at least 3 paragraphs and answer the types of questions posed above
Video Content: Must be 1-2 minutes long (no longer than 3 minutes) and answer the types of questions posed above
Interview: Can be completed by phone or email. Choose your option below
To get started, choose the type of content you'll be contributing. If you are choosing the Interview option, please complete the form below so we can contact you. For all others, complete the form below once your content is ready.
We will be accepting submissions until we run out of shirts. Submit early for the best selection of sizes available.
In the comments area below, please let us know which interview type you prefer:
a. Interview by Phone
b. Interview by Email
c. Written submission (insert into comments area below)
d. Video submission (insert URL of video in comments area)