Description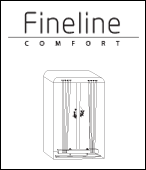 Watch Video Demonstration of this Cajon
The Beechwood resonance box of the Schlagwerk Mocca Fineline Cajon supports the distinct sound characteristics of the Mocca's playing surface, which are made from peeled high-grade dark ebony wood. Snare wires developed specially for this playing surface adds a distinctive note to the sound and give the instrument an incredibly delicate response. In short, the Cajon Fineline series' unique overall aesthetic offers convincing design and sound quality.
CP 604 comfort Mocca
Playing surface: "Mocca" dark ebony
Resonance box: Beechwood comfort (CLM-process)
Dimensions: Approx. 12"W x 20"H x 12"D
Includes: SP60 Fine genuine leather seat cushion
Tuning: Fineline snare technique with individual CW² snare wires.
About Schlagwerk Percussion
Schlagwerk Percussion has a 25 year history of manufacturing the professional German-made musical instruments. Through these years of innovation and experience, the company has laid the foundation for the most successful percussion instrument in recent years with the introduction of the first Schlagwerk Cajon. In the early 90s, the Cajon la Perú set the standard for sound and quality of the modern Cajon. This resulted in increasing international demand for Schlagwerk Percussion.
Extra Information