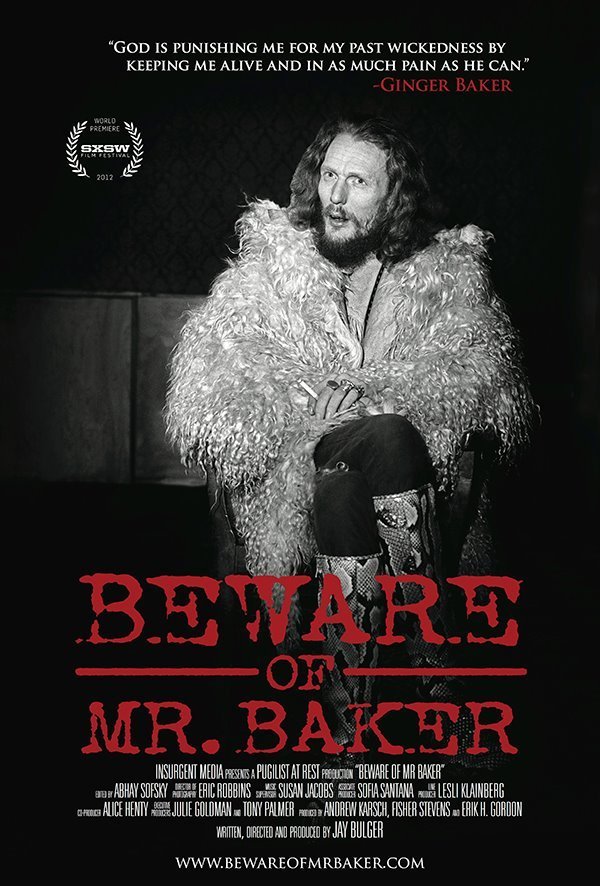 If you ever wanted to get an up-close look into the rocky rockstar life of one of the greatest drummers of our time, check out Beware of Mr. Baker, a stark documentary that takes you into the life, both past and present, of British rock, jazz, and world drummer Ginger Baker.
Winner of the Grand Jury prize for best documentary at SXSW 2012, Beware of Mr. Baker chronicles Baker's musical career and life through Ginger Baker himself, from his roots with Eric Clapton in Cream and Blind Faith to his introduction to Fela Kuti and world hand drumming, which he helped introduce to the West, to the losses and self-destructive patterns that he's equally famous for.
Viewers even get a glimpse into his current life inside his South African compound and his recent 30-date European tour. You'll also learn about Baker through the stories of his children, ex-wives, and fellow musicians, including Eric Clapton, Charlie Watts, Carlos Santana, Max Weinberg, and more.
To learn more about Beware of Mr. Baker and find where you can screen or purchase the film, visit bewareofmrbaker.com.
Photo from www.imdb.com.
Recent Posts
Roll into a retro vibe with a groovy Lava Lamp Djembe from X8 Drums. It has a unique d …

The New X8 Vintage Series Handpans features a two-tone finish (key dimples are gold, pan is silver), …

The new X8 Play-Along Series is being produced for our musician friends wanting a fresh way to wo …