Description
Get free percussion when you purchase a Feel the Rhythm TShirt. You can choose either the Purple Spectrum Tambourine or the Coconut Maracas.
This Feel the Rhythm design was selected by our customers and friends via an online contest. Our amazing designer came up with 3 designs to represent the diverse community who enjoy the spirit of drumming. The design shown here was the clear winner.
The shirt is a Gildan DryBlend that is designed to keep you dry and cool during your sweatiest drum jams.
The shirts are unisex in adult sizes, S - XXXL.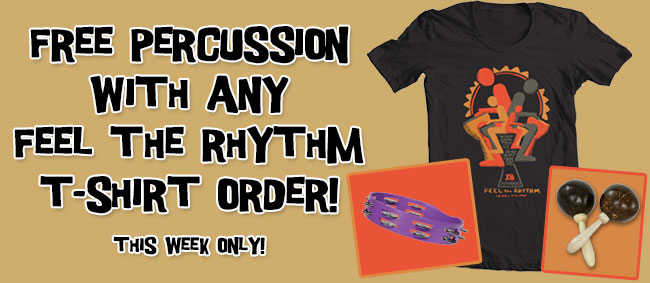 Extra Information